eCommerce Solutions By Websutility
Our marketplace solutions are specifically designed to help your business function through online modes and run with high efficiency in these uncertain times.
Online Grocery Solution - Enabling You To Launch Your eGrocery Marketplace
Watch Video
Accelerated Growth of Online Grocery Shopping Business
"At the height of the pandemic, online grocery sales increased as much as FIVEFOLD"
Features That Facilitate Contactless Delivery,
& Social Distancing, Other Safety Measures
Delivery Instructions
Growcer allows you to operate your eGrocery business without violating the necessary safety measures to be followed during the pandemic. The product enables contactless delivery ensuring the safety of both buyers and delivery employees. Buyers can easily instruct the delivery person to drop off the grocery order at their doorsteps or convey any other delivery instructions.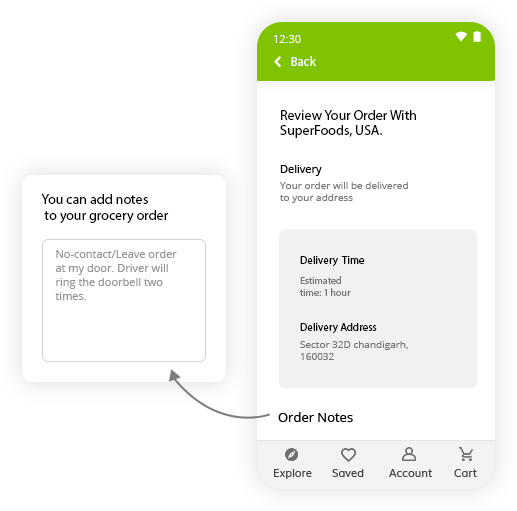 Delivery Scheduling
Our eGrocery solution has an exclusive feature for scheduling delivery. This feature allows buyers to select a favorable time slot for their order delivery. Since there has been an excessive disruption in the supply chain due to the lockdown, leading to the rise in demand for grocery items, sellers can also use this feature to manage the supply chain and inventory.
Online Payments
To avoid physical contact with people is the need of the hour. Growcer is integrated with more than 12 payment gateways to enable contactless payment. Buyers can easily transact online and make payment for their orders without establishing any physical contact with the delivery person.
Self Pick-Up
With the self pick-up feature in Growcer, grocery purchasing can be done following all the precautionary measures to be taken for COVID-19. Buyers can place their orders online and pick it up from the store or a pre-selected location.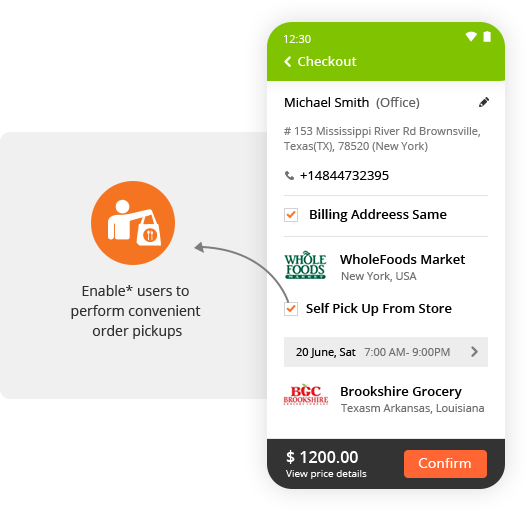 Inventory Tracking
With a sudden surge in the demand for online grocery in the wake of the coronavirus pandemic, it is very important for the vendors to keep a track of their inventory in order to keep the supply smooth. With the inventory tracking feature of Growcer, vendors can easily track their inventory and orders respectively.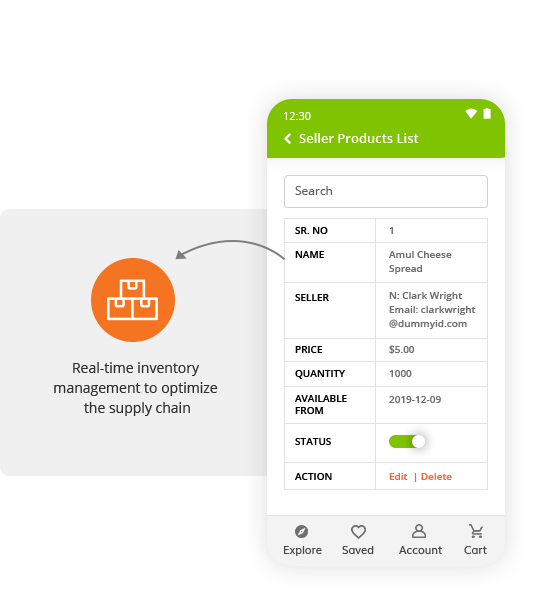 Insights & Tips To Scale Your Business
Setting up Online Grocery Business in 2020? Here Is What You Need to Know
Opening an online grocery supermarket is a sustainable business idea as it fulfills the basic need of food consumption through the convenient medium of internet. However, there are factors associated with its business model – from revenue model to business operations – that must be taken care of in order to make it profitable. Read this post to know about these critical factors and best ways to address them.
Read Post
A Scalable Solution To Launch Multivendor eCommerce Marketplace
"U.S. online sales increased 49% in April over the prior year,

according to Adobe Analytics."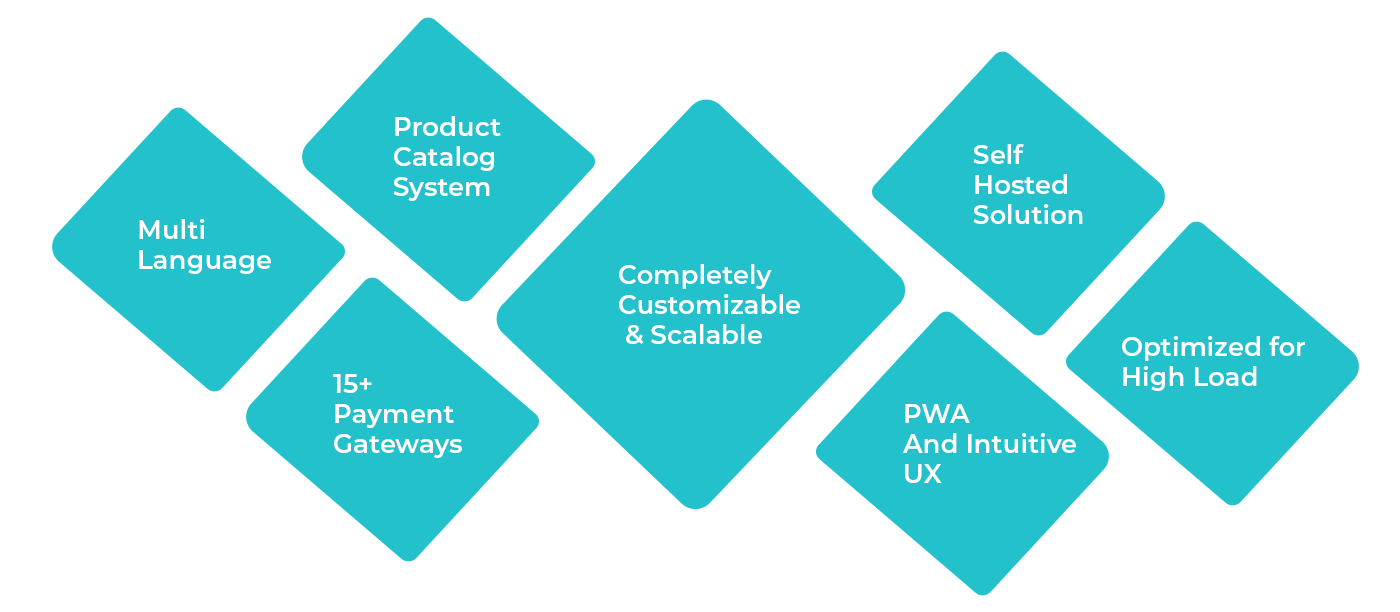 Participate to fulfill the rising demand of products during Covid-19
Grocery
Protective
Items
Gifts &
Apparel
Toys &
Games
Home &
Garden
Launch your eCommerce marketplace with Yo!Kart
Learn More
Learn more about eCommerce in covid-19 scenario
Coronavirus (Covid-19) Impact on the eCommerce Industry & Yo!Kart Offers Help
The whole world is together dealing with the global crisis, the pandemic Coronavirus (COVID-19). Other than affecting the health of people all over the world, the economy has taken a toll. Few industries like grocery, medical, health care and the eCommerce sector are growing. The eCommerce sector is the most promising, Yo!Kart experts will help you reduce the time to market with pocket-friendly packages. Read the post to know more.
Read Post
Yo!Kart's COVID-19 Support A Helping Hand For Businesses
Explore
RESEARCH REPORT
Insights into how entrepreneurs can navigate through the post-pandemic world.
Get the Report
A Food Ordering & Delivery Solution To Help You Operate Your Business Safely Amid COVID-19
Yo!Yumm is a unique and innovative solution for building a food ordering & delivery platform. With its advanced features that ensure the safety of customers and the delivery staff, Yo!Yumm proves to be a flexible platform to launch an online business during the pandemic. Developed with cutting-edge technologies, the platform extends a user-friendly interface.The complete solution includes a web portal and mobile applications for buyers, merchants, and delivery staff to help you digitize your business.
Geo-Fencing
The marketplace solution enables restaurants to set proximate delivery zones for safer delivery services during the pandemic. With GPS tracking enabled in the customer's device, there would be a virtual fence created around the customer's pin location and the food can be delivered from a safe distance. The geo-fencing feature helps you provide a safe online food delivery experience to the users.
Contactless Deliveries
As the fear of coronavirus intensifies, people tend to limit their exposure to the outside world. Understanding the current scenario, Yo!Yumm features the contactless delivery option for the users. The customers can opt for no contact delivery by simply mentioning it while placing the order.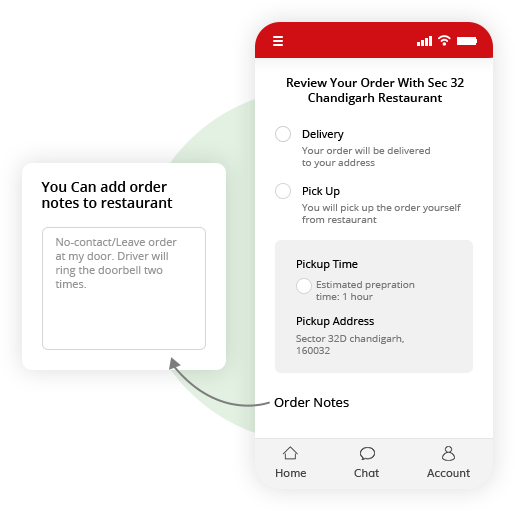 No Contact Payments
Yo!Yumm enables you to implement a cashless payment system with zero contact streams. The food delivery platform is integrated with a payment gateway so that users can easily transact via the electronic payment methods. This feature limits the exposure to COVID-19 and keeps the delivery personnel, merchants, and customers safe.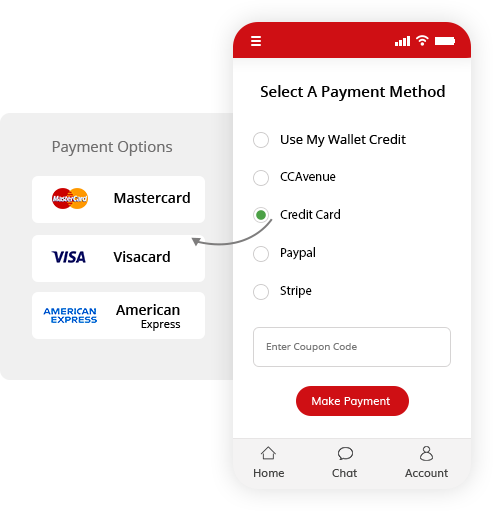 COVID-19 Notification Pop-Ups
With this feature, you can keep your customers informed about the hygiene practices followed by the restaurants and the delivery personnel for safer food deliveries. It enables you to build trust among the customers by maintaining transparency about the safety measures being followed via regular notification pop-ups.
Curbside Ordering
The marketplace solution is equipped with unique features to help you operate your business amid the coronavirus pandemic. Ensuring the safety of the restaurant personnel and the customers, the platform offers curbside ordering feature. By opting for contactless curbside pickup, customers limit any contact with the delivery personnel. The notifications are sent to the customers when the order is ready for the pickup.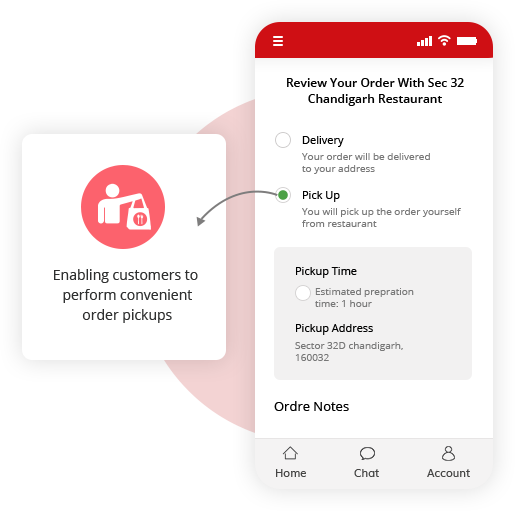 Start your online food ordering business with Yo!Yumm
Get in Touch
Insights Into The Online Food Delivery Industry
Online Business Ideas Based On Food Ordering And Delivery
The competition in the online food industry is growing day-by-day. There are many entrepreneurs who want to invest in this business but avoid doing so due to competition. To enable entrepreneurs make an informed decision, we have shared essential information on different business ideas for them to start an online food ordering and delivery business.
Read Post
A State-of-the-Art Solution To Launch Online Learning & Consultation Marketplace
Remote Learning and Consultation is on Rise
"The overall market for online education is projected to reach $350 Billion by 2025"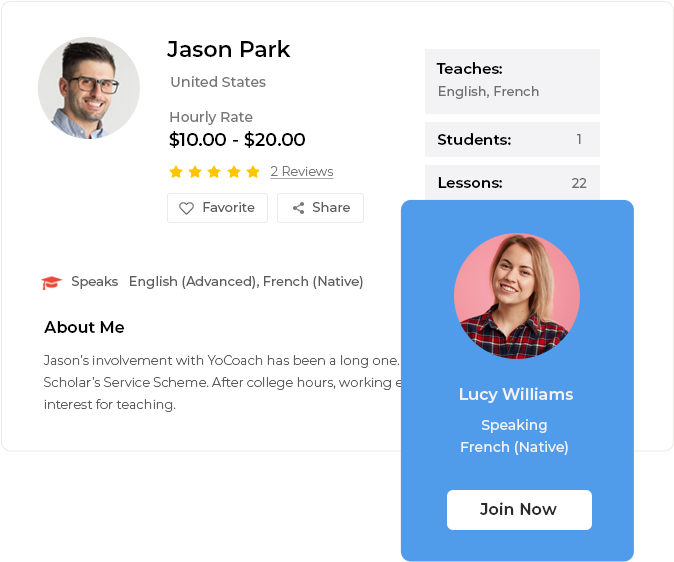 Video Chat
Yo!Coach enables you to create a real-life learning environment for your users through the video chat feature. The product is integrated with a third-party API, CometChat Go to implement video call functionality. This feature allows you to provide a personalized learning experience to the learners by facilitating one-on-one live video chat sessions between the teacher and learner. The video chat feature also enables screen sharing, document collaboration, audio/video notes sharing, and more.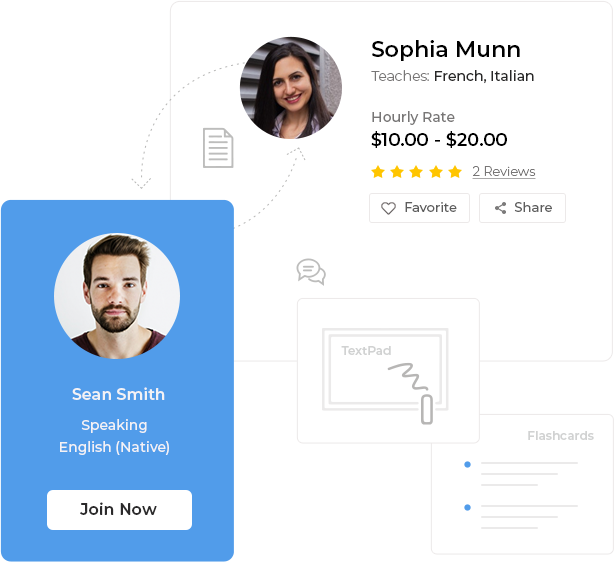 For Documents and Info Sharing
Yo!Coach is equipped with multiple features that enable documents & information sharing between the teacher and the learner to enhance the user experience. These features include Workspace, an effective medium for teachers and learners to communicate and upload files; Whiteboard, to view the documents uploaded on the Workspace; TextPad, a tool to create collaborative documents during the video sessions; and Flashcards to create short notes during the lessons.
Learn More
Yo!Coach is fully customizable. Build your eLearning & consultation platform.
Contact Now
Useful Resources Related to eLearning and Online Consultation
Covid-19 Pandemic – Opportunities in Online Learning for EduPreneurs
The COVID-19 pandemic has pushed schools, colleges, and offices to adopt online learning. In this blog post, we share five opportunities for entrepreneurs who wish to start their own online learning website. Continue reading to learn more.
Read Post
Benefits with all the Solutions
Response to COVID-19 with Mobile Apps
Operating your business through a mobile app is one of the smartest ways to keep your business running smoothly during the pandemic. We at Webs Utility, offer custom mobile app development services for you to enhance your reach among the customers amid COVID-19. We have expertise in developing enterprise-grade, feature-rich Android & iOS mobile apps catering to the specific business requirements of our clients. No matter what the your business niche is, you can continue to provide seamless experience to your customers by functioning through a mobile application.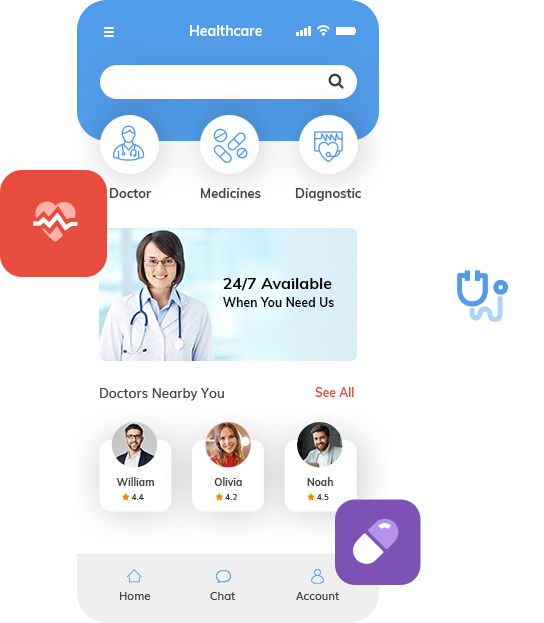 Contact Tracing
Self-Assessment
Medical Reporting
Healthcare Apps
ePurchase Apps
eLearning Apps
Informational Apps
Mobile app development information and insights
You will be redirected to 2CO payment gateway profile of Ably Soft Pvt. Ltd.
Proceed to Checkout
Webs Utility Technologies is an arm of Ably Soft Pvt. Ltd. View T & C